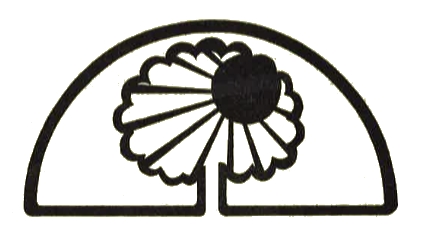 The Oxford Ecology Movement (OEM) was founded by a group of 6 people in late 1977. Many of them knew each other through involvement with the Political Ecology Research Group (PERG) which had participated in the long-running Windscale Inquiry. Anthony Cheke, Gordon Thompson, Rodney Curtis and Alan Francis were all in the founding group. Gordon Thompson was initial Chairman and Sue Manning took on the role of Secretary.
The goal was to put up a candidate in the forthcoming general election, which could have been any time up to October 1979. It was hoped that similar groups would be formed in other places and that OEM might become part of a federation of independent groups.
A constitution was drafted and approved in July 1978 which defined the object as being "to prepare for, and contest, the next general election in the Oxford constituency ... [with the aim] ... to promote the use of ecological principals in government..." 
The founding group met weekly through the first half of 1978 to draft a manifesto from scratch. Each week one topic was discussed and then written up by one of the members. A first draft was circulated to all members and other interested parties in July and then an amended and improved version was approved in October - this was still titled a "draft" - "
because we do not consider our present policies as holy writ
"
The first draft stated "The founding group of the OEM consider that none of the main political parties offer policies which are satisfactory on ecological principles. They further consider that at this point in the development of ecological politics it is appropriate that many local groups seek independently for an appropriate political philosophy."
On 17th August 1978 a general meeting of the OEM elected a committee to replace the original 6 member founding committee. This meeting also received and debated a letter from Jonathan Tyler (Chairman of the Ecology Party NEC) wanting to unite the OEM with the Ecology Party as an Oxford branch. He offered to come and address a future meeting on the issue.
At a members meeting on 18th October Anthony Cheke was selected to be the parliamentary candidate. This also saw a move by Rodney Curtis to formally join OEM to the Ecology Party. The OEM Newsletter account of the meeting and its fall-out gives full details - the upshot was that Rodney Curtis and a couple of others resigned from OEM and joined the Ecology Party and formed the Oxford Ecology Party.
By 12th November the membership list shows 47 members with an executive committee of 10 members. This is quite an achievement for local action at a time when the entire Ecology Party membership only numbered in the hundreds. A letter was sent to all potentially interested local organisations inviting them and their members to a public meeting on 21st November and encouraging them to get their members as individuals to join OEM for the election. 
At the 21st November public meeting the OEM launched their manifesto and started to build the organisation for the election. Penny (Penelope) Newsome remembers this as a very busy period - "We early on became very actively involved in the election campaign. My job was called Canvassing Organiser. In those electioneering days we had lots of public meetings too and we were busy with those and everything else connected with the campaign.  Meetings, writing leaflets, distributing them and all the rest of it , canvassing of course."
OEM had selected Anthony Cheke to be its general election candidate, largely because he didn't want to do it. The group was very much against leaders with big egos. The general election was called for May 1979, the same day as council elections. OEM had an enthusiastic team producing leaflets, writing letters to local papers and canvassing. Anthony took part in several hustings, including one at the Oxford Union.
OEM was again approached by the national Ecology Party (EP) to become part of it. At that point the EP had 49 candidates signed up but needed 50 to get a Party Political Broadcast. OEM was strongly committed to decentralisation and, after a special meeting with Jonathan Tyler, Ecology Party National Executive Committee Chairman, OEM decided not to sign up to the EP.
OEM also put up 4 candidates in the council elections (Oxford EP, which was formed in early 1979, also put up 4 candidates but informal discussions managed to ensure there were no clashes). Local government reorganisation was taking place and in 1979 the entire council was up for election with 2 seats in each ward. OEM's strategy was to only put up one candidate in a ward and invite voters to give one of their two votes to their "usual" party and the other vote to the OEM candidate. Susan Manning stood in St.Clements, Mike Birkin in North Ward, Anthony in East Ward and Susan Taylor in West Ward. Anthony Cheke polled 887 votes, 1.46%, in the general election, the average for EP candidates elsewhere. In the council elections OEM's best result was 12%, within striking distance of winning seats.
The founders had written into the constitution that OEM would, by default, be wound up after the general election. If they wanted it to continue members would need to change the constitution.
After the election an informal meeting was held with Oxford Ecology Party on 23rd May to explore future options. According to the letter to members there was a general feeling that the EP was moving to becoming more de-centralist so there was felt to be scope for a productive discussion. An EGM to discuss the winding up of OEM was announced for 30th May. However it seems from a subsequent letter to OEM members on 26th September that neither of these meetings took place (or were inconclusive) as further meetings with the EP and to discuss future strategy were scheduled for late September and October.
In the event some had moved away from Oxford, some were involved in more local community level action (eg the West Oxford Ecology Group, and the North Oxford Association) and some wanted to join with the EP so OEM was finally wound up in autumn 1979. 
It is particularly interesting that the group had chosen to be a local autonomous 'movement' rather than a branch of the Ecology Party. This was done out of a belief that ecological politics would be better served by groups which primarily served their local communities. The group rejected the more conventional party political model.
As Taylor says of the era:-
"Most of the historic focus has been on 'party' structure and policies – but at the outset there was a deep part of the 'movement' that was antipathetic to party politics, viewing politicians as ineffective at controlling the system. These 'deep greens' tended to leave the field and set up 'alternative' communities. Others laboured away both within and outside academia to change consciousness.
Another aspect of the movement was to try and stay 'local' – especially to focus upon community, growing local food and getting involved politically at a community level only. At this time the Liberal Party was leading the struggle for community and devolved decision making. The first 'split' in the UK came when several people decided to found a regular party – at first called the Ecology Party, later renamed 'Green'"
Many OEM members went on to join the Oxford Ecology Party (OEP). Phil Foggitt who was then co-ordinator of the OEP remembers:-
"I was of the opinion that ecologists should become actively involved in politics because it was the political policies which were creating the problems in the first place." 
From the base created by OEM, Oxford has continued to be a relatively strong area electorally for the Green Party including Caroline Lucas winning her first election to public office as a Green councillor on Oxfordshire County Council in 1993.