The Summer 1972 edition of Playboy magazine contained an interview with Paul Ehrlich on World Population Growth. This was a followup to his 1968 book "The Population Bomb"
This was a topic that attracted the concern of many founders of the ecology movement and the Ehrlich article acted as a catalyst for action by several of the founders of the emergent movement. In particular it prompted Tony and Lesley Whittaker and Bob Richlie to call the meetings that led to the foundation of PEOPLE. (see Chronology 1962-1974)
Whilst we have been unable to obtain the full text of the original article, back issues of Playboy do turn up on eBay from time to time and we have managed to extract this image from a previous sale advertisment: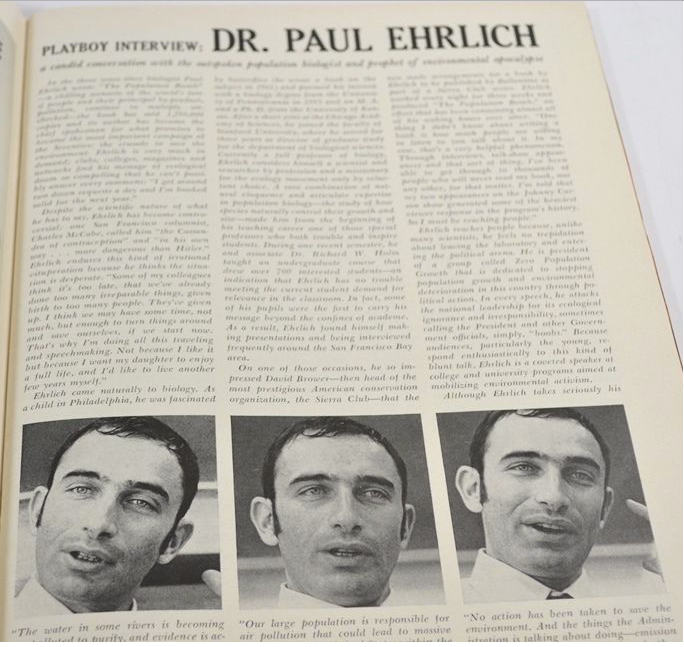 If you click on the image above it should open full size - the text is difficult to read as the quality of the original is poor.