After the success of the Ecology Party Summer Gatherings of 1980 & 1981, the organising collective fully opened the 1982 gathering to the entire green movement and named it The Green Gathering. Once again Worthy Farm was secured as the venue and it was widely advertised under the slogan "The Greens are Gathering".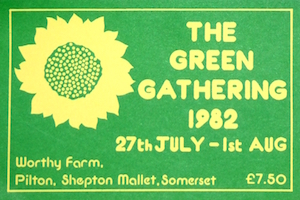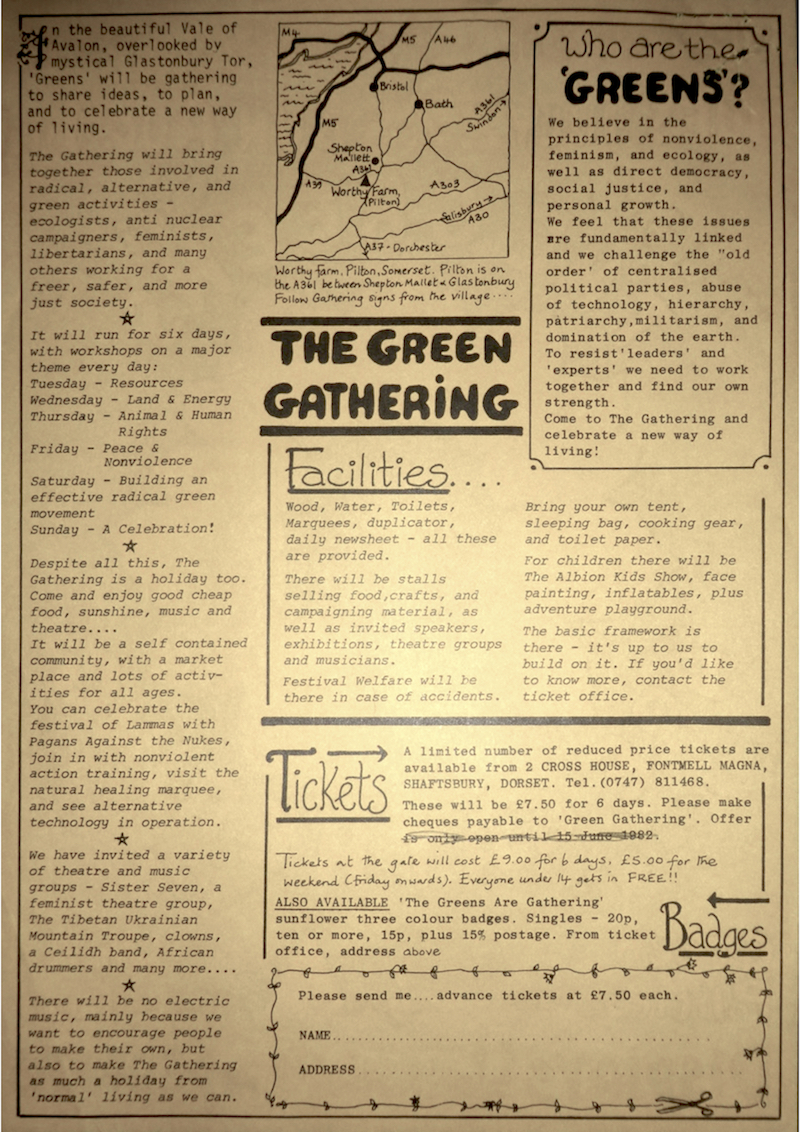 This was the "birth" gathering, the event was no longer linked to the political party and aimed to be fully inclusive for the whole green movement. The back of the poster/flyer contains much detail on the plans.
It ran for six days with each day having a theme for workshops etc - Resources, Land & Energy, Animal & Human Rights, Peace & Non-violence, Building a Movement, and "A Celebration". Tickets on the gate were £9 - about £32 in 2017 values.
"There will be no electric music, mainly because we want to encourage people to make their own, but also to make The Gathering as much a holiday from 'normal' living as we can"
The following description was featured on the poster:
Who are the 'Greens'?
We believe in the principles of nonviolence, feminism and ecology, as well as direct democracy, social justice and personal growth.
We feel that these issues are fundamentally linked and we challenge the 'old order' of centralised political parties, abuse of technology, hierarchy, patriarchy, militarism and domination of the earth.
To resist 'leaders' and 'experts' we need to work together to find our own strength.
Come to The Gathering and celebrate a new way of living!