FEATURED ITEM July 2018
THE VERDANT VENUE 1983
an alternative humorous view of the Green Gathering
In 1983 a young author and illustrator called Pete Loveday found himself at the infamous Green Gathering at Lamberts Hill Farm.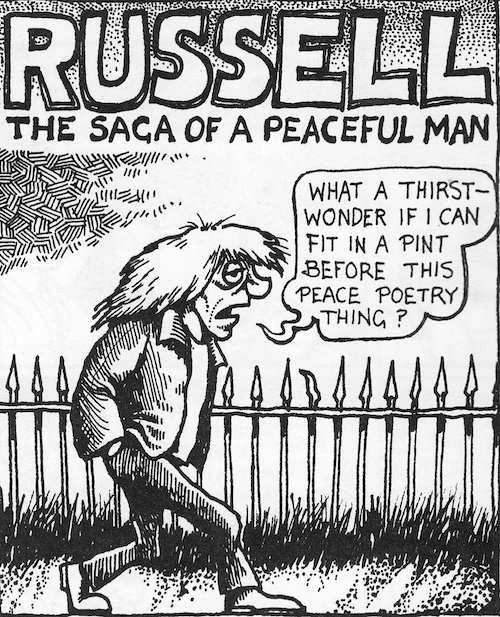 His experiences inspired him to go ahead and produce his first full length comic book featuring "Russell - the saga of a peaceful man".
After encounters with various aspects of the alternative/green scene in his home town Russell decides he needs to get away and sets off to hitchhike to "The Verdant Venue".
Each day in the run-up to this year's Green Gathering at Chepstow starting from Monday 9th July we will bring you another episode from Russell's adventures as he experiences "The Verdant Venue" - a festival you will find strangely familiar if you have ever visited any Green Gathering.