pf0016-EcoNews-04-PF-Sep79.pdf
size: 3.40 MB
Source: Scanned by Peter Frings from own archive
Archived: January 2018
Summary:
Front cover photo of Mike Benfield campaigning from a hot air ballon for Euro election. Conference programme.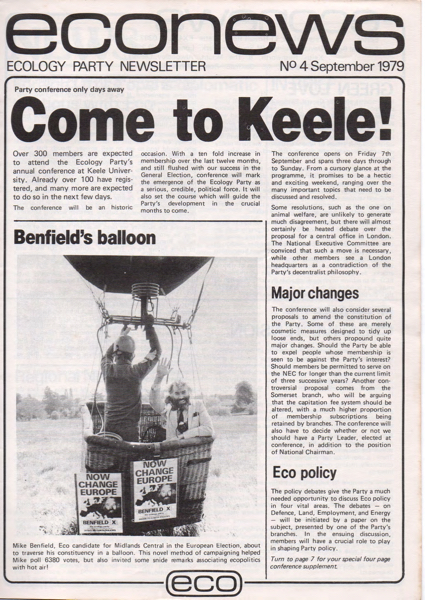 Contents:
Jonathan Tyler speaks at Foreign Office seminar. SW Regional Conference. Policy forum on anarchism by David Fleming. NEC report. Branch news. Four page conference supplement with programme and papers. Report of NZ Values party change of direction. Letters. 
Format:
16 pages offset litho printed black on white.
---