pf0013-EcoNews-01-PF-MarApl79.pdf
size: 2.18 MB
Source: Scanned by Peter Frings from own archive
Archived: January 2018
Summary:
New editor - Peter Frings, new format, new name - Eco News. Editorial Introducing Eco News on p2. Now offset printed so smaller font size possible -> more text!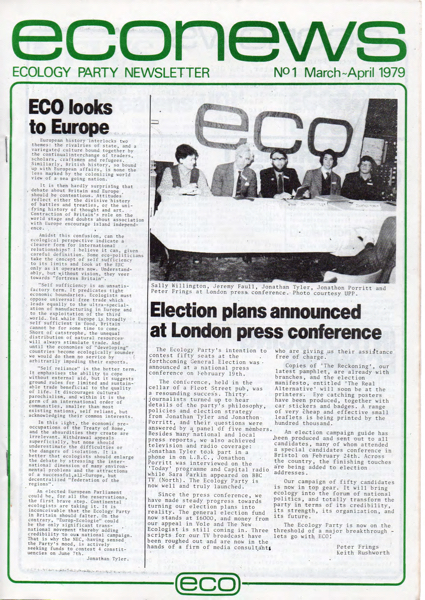 Contents:
Eco looks to Europe. Election Plans Announced. SW threatens UDI from EP. Ecoropa appeal. NEC reports. Branch news. Torness Alliance. Policy - dual economy. Review of "The Stable Society" by Teddy Goldsmith (very unfavourable). Noticeboard. 
Format:
Offset litho printed (on SW region's own machine) 5 double sided A4 sheets giving 10 pages. Double stapled on long edge.
---